About Paul Lemieux
Attorney at Law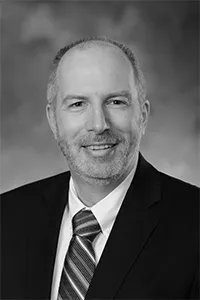 Paul has a calm, reassuring approach with clients. His ability to connect with clients along with his keen eye for detail, makes Estate Planning and Elder Law a natural fit.
Paul is originally from Chicago, IL, he has been in Oregon for over twenty years. He served in the Navy for seven years and the Oregon National Guard for one year. Prior to law school, he worked in a variety of Engineering roles at Intel for 14 years and a Sales Engineer at Veritas Technologies for 12 years.

He earned a Bachelor of Science in Business and Information Systems from the University of Phoenix and his Juris Doctorate form Willamette University College of Law with a focus in Estate Planning and Elder Law.
Paul lives in Hillsboro with his wife of more than 30 years. They share two adult children.